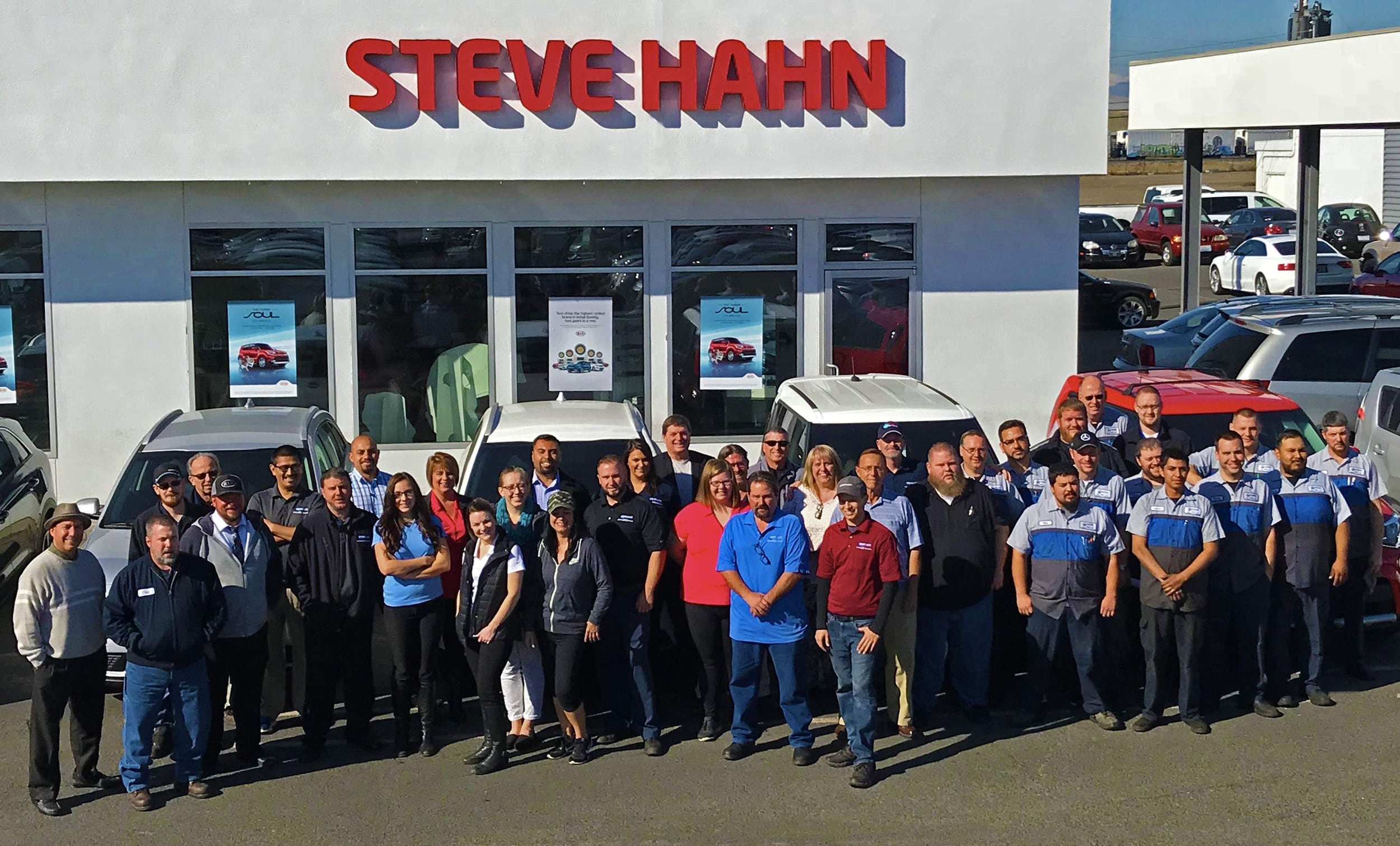 Selling quality new and used vehicles has been Steve Hahn's goal since he started his business in 1991. With experience and knowledge of the industry in his background, the change in professions was an easy choice to be made after spending 19 years as a police officer. His Grandfather started his business in 1924 and his father Richard Hahn owned and operated Hahn Motor Company at 1201 South 1st just down the road until 1994.
Steve Hahn started his business being a Volkswagen and Audi dealer,
1 year later
came Suzuki, then Kia and Mercedes Benz to follow. Today the Steve Hahn's dealership consists of Volkswagen, Kia and Mercedes Benz. Josh Krueger is the General Manager with Steve Hahn. Jerri Knoll, Finance Manager is in her 20th year as a core part of Steve's team. Rennae Villanueva, Director of Operations is in her 18th year as she has experience in many positions in the dealership and was at one time an employee of Richard Hahn as well.
The many years of combined experience in this team allows us here at Steve Hahn's' Volkswagen, Kia, Mercedes Benz the opportunity to put families in vehicles they never thought they could own.